CSR
Hand-in-hand with the local community
We at the TSUNEISHI Group believe that it is our mission to not only create employment through business growth, but also to improve the quality of life for residents by steadily providing sustainable support our communities. We execute social action programs at our overseas locations and also promote business operations that develop together with the region.
Support activity organised by the TSUNEISHI MIRAI FOUNDATION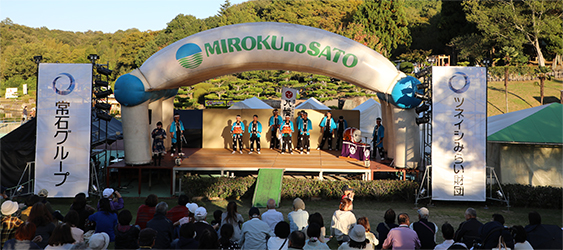 The TSUNEISHI MIRAI FOUNDATION was established in 2011 to implement the social contribution activities of the Group. In order to continue providing sustainable support even when corporate activities are influenced by economic trends, the Foundation engages in dialogue with members of the local community, and bases its activities on three pillars—"healthy development of children," "revitalisation of the local community" and "support for culture and tradition."
Disaster recovery aid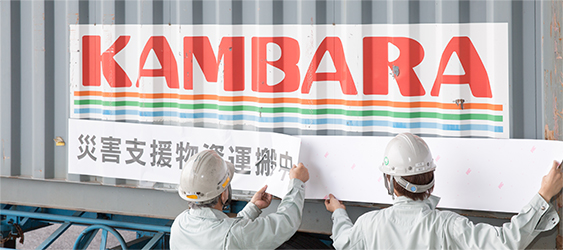 After the Great East Japan Earthquake, we established TFC in Yamada Town of Iwate Prefecture, contributing to employment in afflicted areas and promoting industrial development. After the 2016 Kumamoto earthquakes and the 2018 West Japan heavy rain disaster, we supported the lives and recovery of the disaster victims through efforts such as providing/transporting relief supplies, volunteering for rebuilding, and offering bathing facilities for use by the public.
Building social capital in the Philippines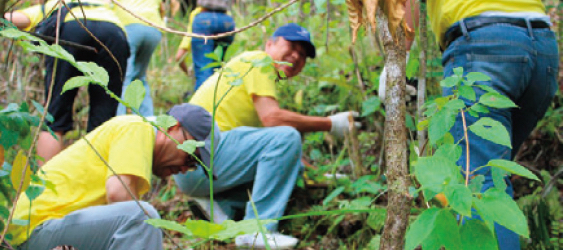 The TSUNEISHI Group is engaged in activities to build social capital in cooperation with Balamban, a municipality on Cebu Island. In the field of medicine, in addition to rebuilding obstetrics facilities, it has also provided medical supplies. In the field of education, it has helped to rebuild local schools and established a scholarship system. It is also keeping up with environmental conservation activities such as reforestation.
Support for the everyday life of local residents in China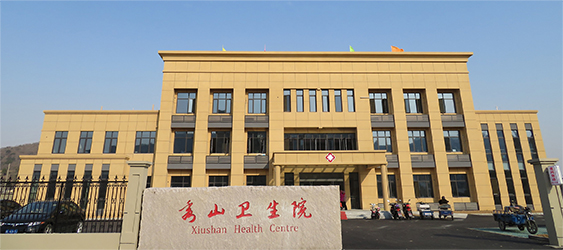 The TSUNEISHI Group has established Tsuneishi Campus, Daishan County Vocational Technical School on Xiushan Island of Zehjiang Province, where one of its factories is situated. This initiative aims to provide support for educating the future generations who will be responsible for the future of China's shipbuilding industry. Besides providing the support for the development of cutting-edge medical facilities for the local hospitals, in order to mitigate the shortage of childcare facilities arising alongside an increase in the number of employees, the Group has also provided support to build an extension to the local childcare facility, and to expand the playground.
Supporting children of Japanese descent in Paraguay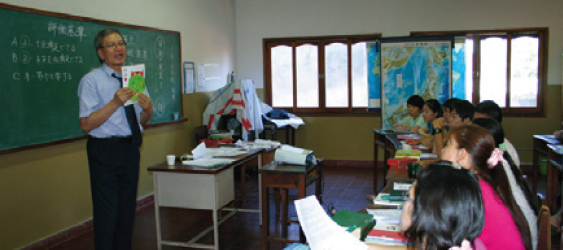 In 2007, we established the Paraguay Kambara Foundation, which contributes to the revitalisation of the local agricultural industry in Paraguay, and the Paraguay Kambara Ikueikai, which aims to foster outstanding successors by enriching the education of children of Japanese descent. These organisations have been commended for contributing to the promotion of mutual understanding between Japan and Paraguay, and were presented with the Minister of Foreign Affairs Award in 2015.