TSUNEISHI KAMTECS marked its 50th anniversary
July 24, 2017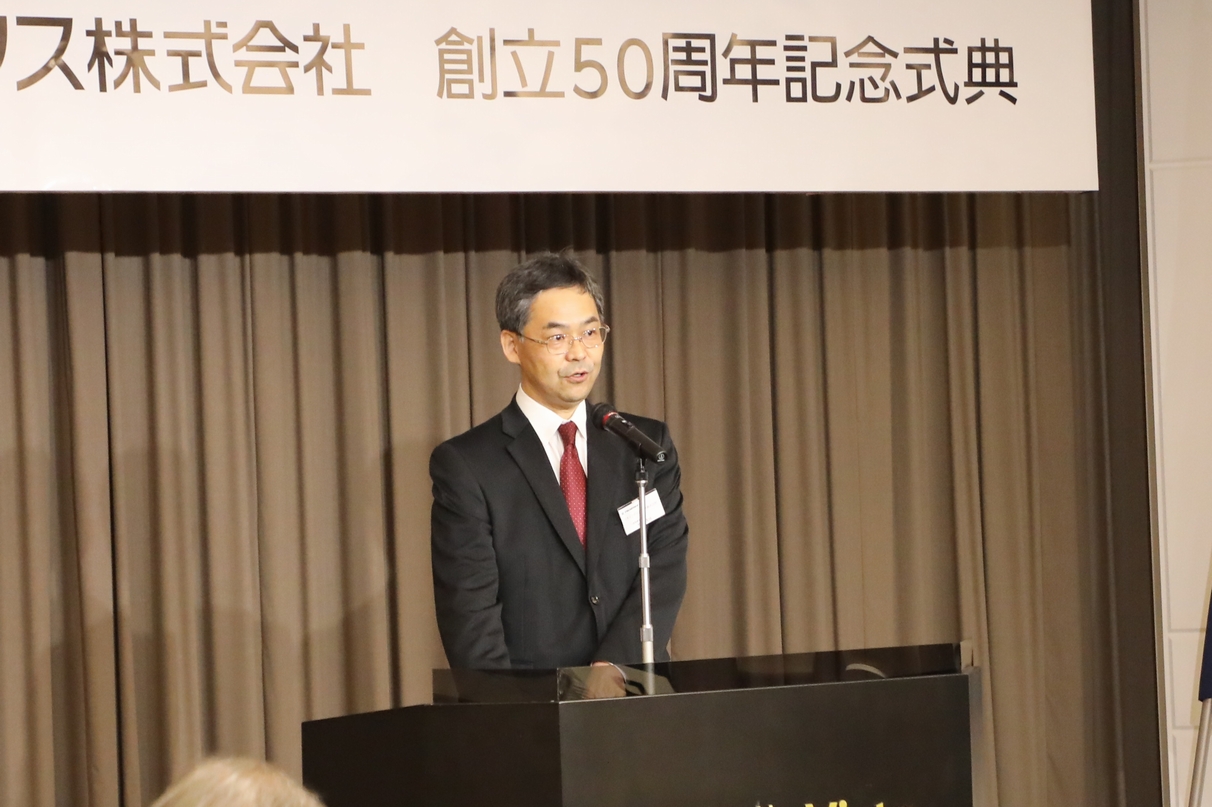 TSUNEISHI KAMTECS CORPORATION (HQ: 1083 Tsuneishi, Numakuma-cho, Fukuyama-shi, Hiroshima; President: Tomonari Soga) marked its 50th anniversary since the founding of its predecessor, Kambara Tank Cleaning Service, on Friday 12th May 2017.
■ TSUNEISHI KAMTECS
https://www.kamtecs.co.jp/en/
Kambara Tank Cleaning Service was founded primarily to treat waste oil from ships and to sell recovered oil. The company launched industrial waste disposal services after receiving an order to treat heavy oil collected from an accidental spill in Okayama Prefecture in 1974.
The company later changed its name to TSUNEISHI KAMTECS and grew into one of Japan's top comprehensive recycling plants for industrial waste disposal at the current location. In recent years, we added eight affiliates to our network of alliances through an active expansion strategy and augmented our envisioned value chain structure to enhance one of our major strengths; providing a one-stop service within the Group for processing received industrial waste.
We aim to achieve 100% recycling and become a leading company in the environmental industry to further improve our corporate value.
■About TSUNEISHI KAMTECS CORPORATION
Our company, engaged in the environmental business, is part of the TSUNEISHI Group, which has a history of over 100 years and positions shipbuilding and shipping as its core businesses. Our business, launched with services to treat waste oil from ships, has evolved today to include general and industrial waste detoxification as well as recycling to use resources and energy without waste. In an effort to resolve waste treatment issues globally, we have also actively expanded our business into South and Southeast Asia where economic development is accelerating.
URL: https://www.kamtecs.co.jp/en/
Representative and President: Tomonari Soga
Business: Industrial waste treatment, recycling, and other
Established: May 1967
Number of employees: 96 (as of January 2017)
Location: Fukuyama City, Hiroshima Prefecture
Factories: Fukuyama (approx. 180,000 square metres), Tsuneishi (approx. 10,000 square metres)
Environment Business Affiliates:
TSUNEISHI KAMTECS SAITAMA Co., Ltd.
http://www.kamtecssaitama.co.jp/
EARTH CREATE OFFICE Co., Ltd.
http://www.earthcreate.com/
TSUNEISHI KAMTECS RIKUUN CO., LTD.
Sunny Creation Planning Corporation
http://www.s-c-p.co.jp/
TSUNEISHI KAMTECS MAINTENANCE Co., Ltd.
FUTABA SANKYO Co., Ltd.
http://www.futaba-sankyo.co.jp/
TOKO SHOJI Co., Ltd.
http://www.tokosyoji.com/
TSUNEISHI KAMTECS (Thailand) Co., Ltd.