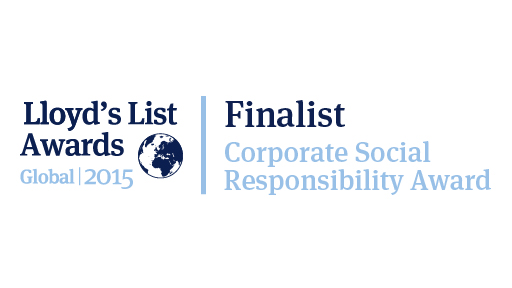 Cebu, Philippines, July 19, 2015 -TSUNEISHI HEAVY INDUSTRIES (CEBU), INC. (THICI) was named as a finalist in the Corporate Social Responsibility Award for the Lloyd's List Global Award 2015. THICI was chosen and recognized for its continuous working and growing alongside with the community, the Philippine government and the employees to create a better future to both the country and its people.
Other companies shortlisted in the Corporate Social Responsibility Award are CMA CGM, Holman Fenwick Willan, Maersk Group, Magsaysay Maritime Corp, and Yilport Holding.
The Lloyd's List Global Awards 2015 will be held on Thursday, October 1st, 2015 at the National Maritime Museum in Greenwich.
We all thank to our colleagues at THICI to their hard work and along side with the community.
TSUNEISHI HEAVY INDUSTRIES (CEBU), Inc.
URL:http://www.tsuneishi.co.jp/thi20th/
■ About TSUNEISHI HEAVY INDUSTRIES (CEBU), Inc.
TSUNEISHI HEAVY INDUSTRIES (CEBU) Inc. (THICI) is a joint venture between Japan-based shipbuilder Tsuneishi Group and the Aboitiz Group. A group company of TSUNEISHI SHIPBUILDING Co., Ltd.(head office: Fukuyama, Hiroshima,Japan). The company builds about 20 vessels per year, centered on 30,000 ton to 180,000 ton class bulk carriers, and is one of the top shipyards in the Philippines. It employs over 13,000 people directly or through cooperative companies. TSUNEISHI HEAVY INDUSTRIES (CEBU), Inc. received the Hall of Fame Award for Outstanding Community Projects and the Outstanding Exporter in the large enterprise category from the Philippine Economic Zone Authority (PEZA) for three consecutive years.
URL:http://www.thici.com/
Business:Shipbuilding and repair
Established:September 1994
Employees:Approx. 13,000 (including subcontractor workers and affiliate companies)
Location:West Cebu Industrial Park-SEZ, Buanoy, Balamban, Cebu, Philippines 6041
Shipyard area:Approx. 1,470,000 square meters
Main facilities:Two berths, one building dock, one 3000-ton floating crane, etc.
Ship type of delivered:Bulk carriers, pure car & truck carriers
-For inquiries regarding this matter, contact: -
Tsuneishi Holdings Corporation
Marketing Communication Dept.
pr@tsuneishi.com
Head Office (Fukuyama) TEL: +81-84-987-4915
Tokyo Office TEL: +81-3-3264-7733
Cebu, Philippines Office TEL: (032) 230-8402