TSUNEISHI Group FY2018 Consolidated Performance Report - Shipbuilding, shipping, environment, energy, life & resort: revenue growth in all segments due to market recovery and response to demand
April 22, 2019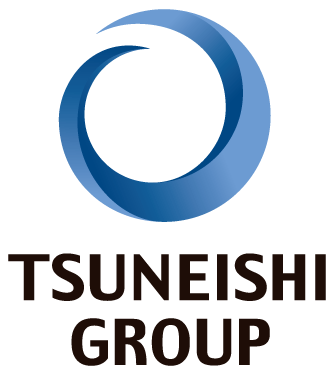 Consolidated sales for TSUNEISHI HOLDINGS CORPORATION (HQ: 1083 Tsuneishi, Numakuma-cho, Fukuyama, Hiroshima, Japan; President: Hirotatsu Kambara) (46 companies, including TSUNEISHI HOLDINGS) in the fiscal year (January–December 2018) came to 219.3 billion yen, a year-on-year (YOY) increase of 20.4%. By segment, the shipbuilding business generated 153.1 billion yen (+11.9% YOY), while the shipping business earned 39.2 billion yen (+40.5% YOY). The environment business achieved 11.9 billion yen (+0.1% YOY), the energy business reached 25.9 billion yen (+9.3 YOY), and the life & resort business realized 14.5 billion yen (+9.0% YOY). Our forecast for FY2019 consolidated sales is 239.9 billion yen.
In our core businesses of shipbuilding and shipping, the balance of supply and demand for newly constructed ships has tightened industrywide because of the gradual global decline of new ship construction volume and enactment of new environmental regulations, while market recovery has continued for shipping. In the shipbuilding business, we constructed and delivered a larger volume of higher-priced ships compared to the previous year. For the shipping segment, the recovery of the dry bulk market led to increases in both charter freight and marine container traffic volume. In the environment and energy businesses, we launched new services, such as the expansion of waste plastic disposal and the sale of retail electricity. In our life & resort business, we upgraded popular attractions. By enhancing facilities in response to customer needs and improving service quality, the revenue YOY in all our business segments were increased. While we must continue to carefully monitor risks, such as shipping market fluctuations, exchange rates, and the trade policies of different countries, the TSUNEISHI Group companies will diligently strengthen our business foundation to create a sustainable competitive edge.
Shipbuilding Business
・Maintain revenue growth with multiple ship types that capture market needs
In 2018, our shipbuilding volume of 40 ships was almost that of 2017 (41 ships). Revenue increased because many of the ships we built in 2017 were small, while 2018 orders comprised more of our core ocean-going vessels. We newly developed an oil product carrier (product tanker) and completed construction of the first ship, in March 2019, at our shipbuilding site in China. Construction of ship types other than our core bulk carriers have surpassed 20% of our overall business and we are steadily building a track record with our efforts to diversify ship types. With the gradual recovery of the shipping market and rollout of products that accurately capture market needs, we have received a steadily increasing volume of orders and expect both shipbuilding volume and revenue to further grow in 2019 and onward.
・Position three medium-class ship types as core products; heighten competitive edge by enhancing technology and quality
TSUNEISHI SHIPBUILDING will continue to position the medium class of three ship types (bulk carriers, container carriers, and tankers) as core products and aims to expand market share by enhancing technology and quality. At our sites in Japan, we will develop and implement high-efficiency production technologies such as automation and IoT. By extending these new technologies to overseas sites along with the strong building technologies and quality management methods we have cultivated, we will come together as a group to enhance human resource development and improve our competitive edge.
Shipping Business
・Capture demand by introducing a fleet of cutting-edge ships and optimizing route formation
In our shipowner and non-liner businesses, ship chartering revenue increased because of charter freight hikes with the upturn of the dry bulk shipping market. Sales revenue for ships also grew because we captured demand opportunities by maintaining state-of-the-art vessels. In the liner business, signs of recovery continue in Japan–China container transport. We also increased the number of sailings to and from Southeast Asia by reorganizing the schedule. Container transport volume increased by 9.4% YOY as a result. Furthermore, we increased our cargo handling in Tokyo by using KAMBARA LOGISTICS, which contributed to our stronger performance. In the ship management business, our overseas subsidiary in Singapore opened an office in Norway to prepare a base for capturing more orders in Europe.
・Stabilize business by enhancing our competitive edge with improved service quality
KAMBARA KISEN will enhance its fleet to appropriately respond to market needs, not only with the new tanker (LR1) added in 2019, but also by gradually shifting to fuel-efficient, cutting-edge vessels that meet international environmental regulations. In the liner business, we will leverage partnerships with other shipping companies and aim to expand container transport volume in Southeast Asian countries such as the Philippines, Vietnam, and Indonesia, where economic growth is expected to boost trading volume. In the ship management business, we will work to enhance service quality by partnering with a dedicated subsidiary in Singapore, developing management structures, and training sailors. By enhancing our competitive edge in each of these segments, we will strive to stabilize business.
Environment Business
・Correspond to growing demand for waste plastic disposal by expanding disposal capability
Demand for waste plastic disposal increased in Japan because of China's waste plastic import restriction that was announced in June 2017. In response to this, TSUNEISHI KAMTECS Fukuyama Factory updated some of its facilities in February 2018, increased its incinerating capacity by 10% with the authorization of Fukuyama City, and boosted sales activities from Tohoku to Kyushu to increase the volume of orders for high unit-price waste.
Our subsidiary TOKO SHOJI (Higashihiroshima City) has continued to expand its factory and will launch operations of its waste plastic fuel-conversion equipment in May 2019. The current annual disposal capacity of 14,000 tons will be raised to 24,000 tons to accommodate robust demand in Japan.
・Aim to improve recycling rates and expand the non-industrial waste business
The TSUNEISHI KAMTECS Saitama Factory acquired a 7,000 square-meter building on adjoining land in June 2018 to enhance the valuable metal recovery and other businesses. In November, we partnered with a Malaysian recycling company and will obtain skills to recover valuable metals, such as copper and tin, and will tap new sales routes.
The Saitama Factory and TOKO SHOJI are also simultaneously establishing new research buildings, while the Fukuyama Factory will start work on a plan to construct a new furnace. By utilizing our advanced research techniques and expanded disposal capabilities, we will improve recycling rates and boost the proportion of our non-industrial waste disposal business, which is currently 20% overall, to 40% in the near future.
Energy Business
・Expand business with new services and maintain earnings from existing businesses
Prices of petroleum products, such as gasoline, increase with the worldwide rise of crude oil prices, leading to increased income. TSUNEISHI C VALUES newly launched retail electricity services for private households and renovated some of its service station that sell petroleum products to maintain earnings from its existing businesses, while aiming to grow the business further and to improve service quality.
・Harness expertise to undertake services that respond to the demands of overseas markets
We will harness our knowledge of vehicles and aim to expand our overseas business. In the Philippines, where air pollution has become an issue due to the heavier traffic caused by economic growth, we launched a business to replace the diesel engines with electric engines in jeepneys, which are commonly used as a means of transportation. In Japan, we are rolling out a business to recycle used car parts, for which we expect increased demand, and will maintain business revenue from petroleum oil product sales. Thus, we strive to develop and expand new business both in Japan and abroad.
Life & Resort Business
・Reinforce popular attractions to achieve record-breaking number of visitors
A higher number of users at our core facilities MIROKU-NO-SATO and Bella Vista SPA & MARINA ONOMICHI contributed to improved performance. MIROKU-NO-SATO upgraded the facilities of its popular Dinosaur Park attraction that was introduced in 2017 and revamped the winter illuminations, using existing facilities effectively to offer a variety of events that both children and adults can enjoy year-round, which resulted in a record-high number of annual visitors. Bella Vista SPA & MARINA ONOMICHI is working to enhance customer loyalty by focusing on repeat visitors.
MIROKU-NO-SATO marks its 30th anniversary this year and will upgrade its services such as introducing new attractions to increase the number of visitors. Bella Vista SPA & MARINA ONOMICHI has begun providing information in English with the objective of attracting inbound tourists. We reorganized our life & resort business to enhance business coordination with the intention of creating value and revitalizing the region with services that showcase the charms of Setouchi, such as its scenery, food, and culture.
For inquiries regarding this matter, please contact:
Marketing & Communication Dept.,
TSUNEISHI HOLDINGS CORPORATION
pr@tsuneishi.com
+81-84-987-4915