New office building of TSUNEISHI SHIPBUILDING's design subsidiary in the Philippines completed: increasing design personnel to enhance design work capacity
April 16, 2019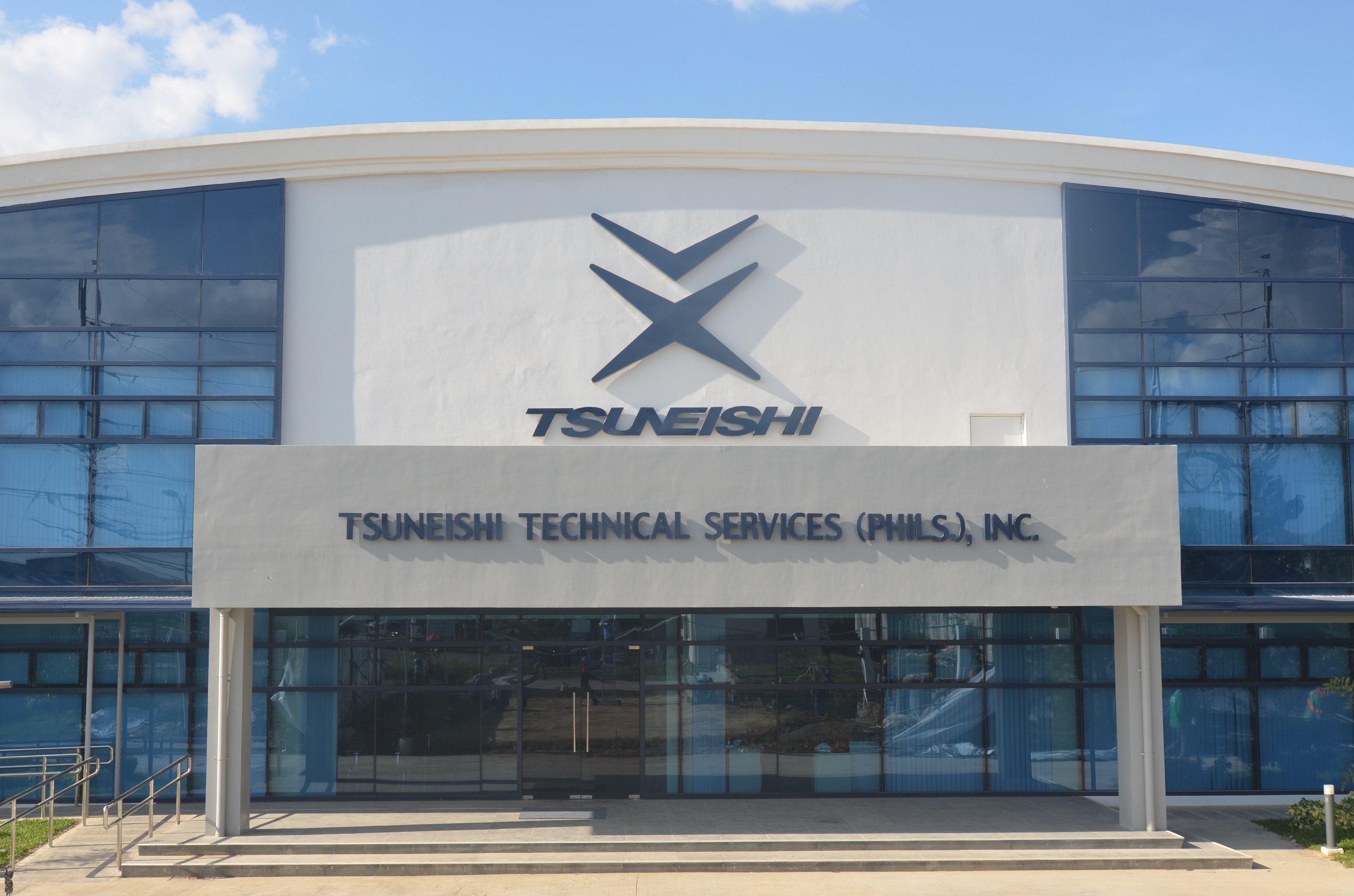 The new office building of TSUNEISHI TECHNICAL SERVICES (PHILS.), Inc. (Location: Buanoy, Balamban, Cebu, Philippines; President: Segismundo F. Exaltacion, Jr.; hereafter: TTSP), the Philippines design subsidiary of TSUNEISHI SHIPBUILDING, located in West Cebu Industrial Park, was completed on April 15, 2019.
Aiming at diversifying the ship types, such as feeder container carriers, product tankers, etc., besides the mainstay product, bulk carriers, it is necessary to have enough design personnel to cope with the design work increasing. It is expected that TTSP personnel will be increased to about 1,000 in the future. To support this strategy, and as part of our efforts to improve the work environment, we began construction of a new office building on land adjacent to TSUNEISHI HEAVY INDUSTRIES (CEBU), Inc., which is TSUNEISHI SHIPBUILDING's manufacturing hub in the Philippines. The building has been completed and our personnel have moved in.
With the design personnel aging and the productive population decreasing in Japan, TTSP is expected to secure a young workforce and serve as an educational hub for engineers. We aim to achieve growth by continuing to expand our response capabilities and business operations, including cooperation with Group-affiliated companies.
■Outline of new office
Location: West Cebu Industrial Park-SEZ, Buanoy, Balamban, Cebu, Philippines 6041
Structure & scale: reinforced concrete construction, two stories above ground
Site area: 14,993 m²
Building area: 6,138 m²
Total floor area: 11,140 m²
■ About TSUNEISHI TECHNICAL SERVICES (PHILS.), Inc.
TTSP is an offshore ship design center of the TSUNEISHI Group, located on Cebu Island, the Philippines that celebrated its 25th anniversary in 2017. It harnesses systems such as 2D and 3D CAD for detail and production design of hull structures and general outfitting of 30,000-ton to 100,000-ton bulk carriers (KAMSARMAX, TESS series, etc.)
URL:http://www.tsuneishi-tech.com/ 
facebook:https://www.facebook.com/tsuneishitechnical
Business:ship design and design support
Established:April, 1992
Employees:approx. 522 (as of December, 2018)
Location: Buanoy, Balamban, Cebu, Philippines 6041
Main facilities:AUTO CAD, 3D MATES, CADMATIC, AVEVA PDMS, etc.
Ship type designed:bulk carriers, containers, product tanker, etc.
■About TSUNEISHI SHIPBUILDING Co., Ltd.
Marking its 100th anniversary in 2017, TSUNEISHI SHIPBUILDING (Fukuyama, Hiroshima, Japan) is the anchor company of the TSUNEISHI Group, which mainly engages in shipbuilding and maritime transport. With manufacturing bases in Japan (Tsuneishi Factory, the HQ) and three overseas factories in the Philippines, China, and Paraguay, the company builds 30,000-ton to 180,000-ton class bulk carriers, container carriers, tankers, cruise ships, and other ships.
URL: https://www.tsuneishi.co.jp/
President: Kenji Kawano
Field of Business: Shipbuilding, ship repair
Established: July 1917
Capital: 100 million yen
Employees: 883 (as of December 2018)
Business Locations: Tsuneishi Factory (Fukuyama, Hiroshima, Japan)
Shipbuilding Affiliates:
TSUNEISHI HEAVY INDUSTRIES (CEBU), Inc. (Cebu Island, Philippines)
http://www.thici.com/
TSUNEISHI GROUP (ZHOUSHAN) SHIPBUILDING, Inc. (Zhejiang Province, China)
http://www.tsuneishi-zs.com/
ASTILLERO TSUNEISHI PARAGUAY S.A. (Villeta, Central, Paraguay)
http://www.tsuneishi.com.py/
TSUNEISHI IRON WORKS Co., Ltd. (Fukuyama, Hiroshima, Japan)
https://www.tsuneishi-iw.jp/
TSUNEISHI TRADING Co., Ltd. (Fukuyama, Hiroshima, Japan)
https://www.tsuneishi-trading.co.jp/
TSUNEISHI ENGINEERING Co., Ltd. (Fukuyama, Hiroshima, Japan)
http://www.tsune-e.com
MIHO SHIPYARD CO., LTD.
http://www.mihozosen.co.jp/
For further information, please contact:
Marketing & Communication Dept.
TSUNEISHI HOLDINGS CORPORATION
+81-84-987-4915
pr@tsuneishi.com