TSUNEISHI GROUP (ZHOUSHAN) SHIPBUILDING is added to China's shipbuilding white list
June 15, 2017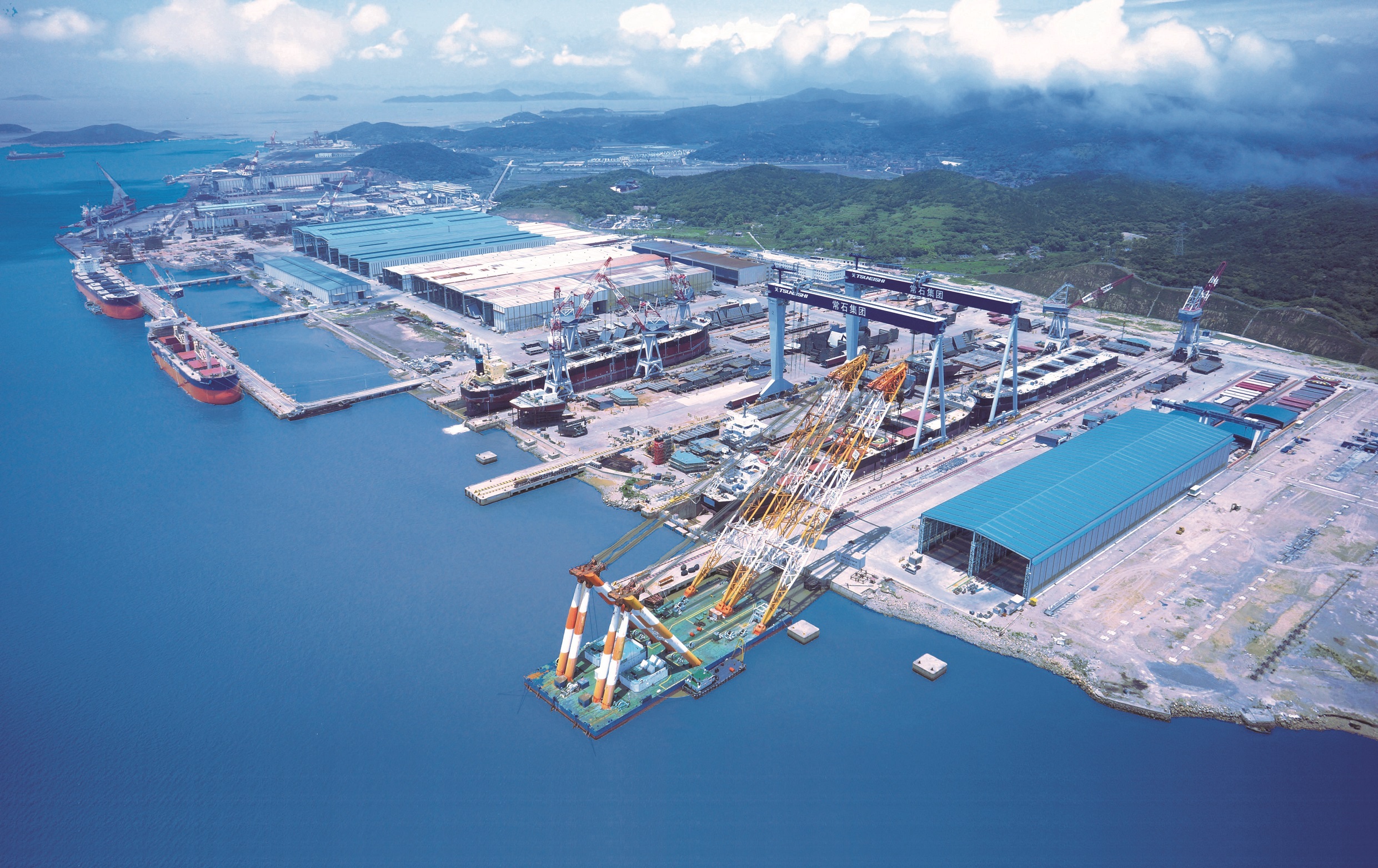 TSUNEISHI GROUP (ZHOUSHAN) SHIPBUILDING was officially named to the shipbuilding "white list" (4th edition) issued by the Ministry of Industry and Information Technology (MIIT) of the People's Republic of China on 12th May 2017. This remarkable achievement is a first for a 100% foreign capital company. Five other shipyards were also added.
MIIT first announced it would create a white list in November 2013 to further enhance ship industry management, resolve excessive manufacturing capacity issues, improve technology capabilities, expedite structure adjustment, promote structural shifts and development, and ensure the sustainable, sound growth of the maritime industry. This system mainly regulates manufacturing and management of companies.
TSUNEISHI GROUP (ZHOUSHAN) SHIPBUILDING has been actively working since 2014 to complete the requirements, which included implementing an occupational health & safety management system (OHSAS 18001) and an environmental management system (ISO14001). Inclusion in on the white list means that TSUNEISHI GROUP (ZHOUSHAN) SHIPBUILDING's factory have been widely recognised by society in the areas of manufacturing facilities, equipment quality and inspection, shipbuilding technologies and capabilities, energy conservation and environmental-friendliness, among other criteria. It will also improve recognition in the shipbuilding industry and Chinese society and increase our business opportunities because other industries, such as banking, will recognise us. As a result, we have better secured our foundation in China.
Seventy-seven companies have been certified since the first edition of the white list was announced in September 2014. Seven shipyards have been removed in subsequent screenings, bringing the number of listed yards to 70. As a member of the white list, TSUNEISHI GROUP (ZHOUSHAN) SHIPBUILDING has strengthened our foothold and we will continue our efforts to achieve higher, and more sustainable growth.
– About TSUNEISHI GROUP (ZHOUSHAN) SHIPBUILDING, Inc. –
This shipyard, the Chinese group company of TSUNEISHI SHIPBUILDING Co., Ltd. (Head office: Fukuyama, Hiroshima Prefecture, Japan) located in Zhejiang Province, China, has the capacity to build about 30 vessels per year, centred on bulk carriers in the 30,000-100,000 ton range, as well as containers, tanker vessels and livestock carriers.
URL: http://www.tsuneishi-zs.com/en/
Business: Shipbuilding
Established: December 2003
Employees: Approx. 4,300 (as of December 2016, including subcontractor employees)
Location: Xiushan Island, Daishan County, Zhoushan City, Zhejiang Province, China
Shipyard area: Approx. 1,300,000 square metres
Main facilities: Two berths, one building dock, two 700-tonne gantry cranes, one 3,000-tonne floating crane, etc.
Ship types delivered: Bulk carriers, Container carriers, Tug boats, livestock carriers, etc.
For inquiries, contact:
TSUNEISHI HOLDINGS CORPORATION
CSV Division, Marketing Communication Dept.
pr@tsuneishi.com