2017.05.26
Press Releases
TSUNEISHI SHIPBUILDING establishes a new office in Manila, the Philippines -New business base in Southeast Asia-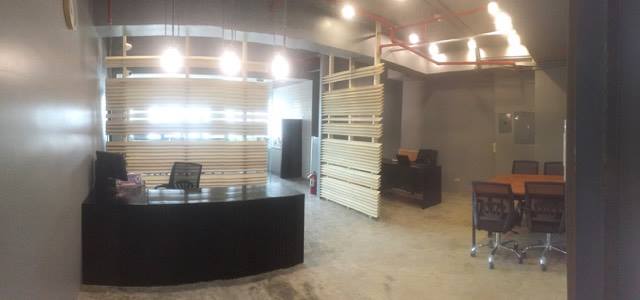 TSUNEISHI SHIPBUILDING Co., Ltd. (HQ:1083 Tsuneishi Numakuma-cho, Fukuyama-shi, Hiroshima; President: Kenji Kawano), which is now celebrating its 100th anniversary, established TSUNEISHI HEAVY INDUSTRIES (CEBU), Inc. - Manila Office (hereinafter "THI Manila Office") on 18th March 2017.
THI Manila Office will serve as a new sales hub not only for the Philippines, which has a rapidly growing economy, but also for the entire Southeast Asia region. Helmed by Dionne Rosary M. Suazo, the first female executive at TSUNEISHI SHIPBUILDING, the office will conduct sales activities for new ships and for ship repair, and is also expected to play a key role in helping the diverse TSUNEISHI Group companies expand into new business fields that are based in Southeast Asia.
The opening ceremony for this office was held on 18th March in the city of Manila, with more than 100 guests in attendance. Guests included shipowners and operators in the Philippines who are customers of TSUNEISHI SHIPBUILDING and TSUNEISHI HEAVY INDUSTRIES (CEBU), Inc. as well as members of the Maritime Industry Authority, Board of Investment, and local government agencies.
TSUNEISHI SHIPBUILDING and TSUNEISHI Group will actively promote business through the THI Manila Office, which is considered to be the key to the next 100 years of our business.
- About TSUNEISHI HEAVY INDUSTRIES (CEBU), Inc. - Manila Office
Location: 12/F Marc 2000 Tower, 1973 Taft Avenue, corner Quirino Ave., Malate, Manila1004, Philippines
Director: Dionne Rosary M. Suazo (Ms.)
Activities: Sales for new ships and ship repair, and new business activities in Southeast Asia
- For inquiries regarding this matter, contact: -
TSUNEISHI HOLDINGS CORPORATION
Marketing Communication Dept.
pr@tsuneishi.com
Head Office (Fukuyama) TEL: +81-84-987-4915
Tokyo Office TEL: +81-3-3264-7733
記事を検索する
By year
By business
By category